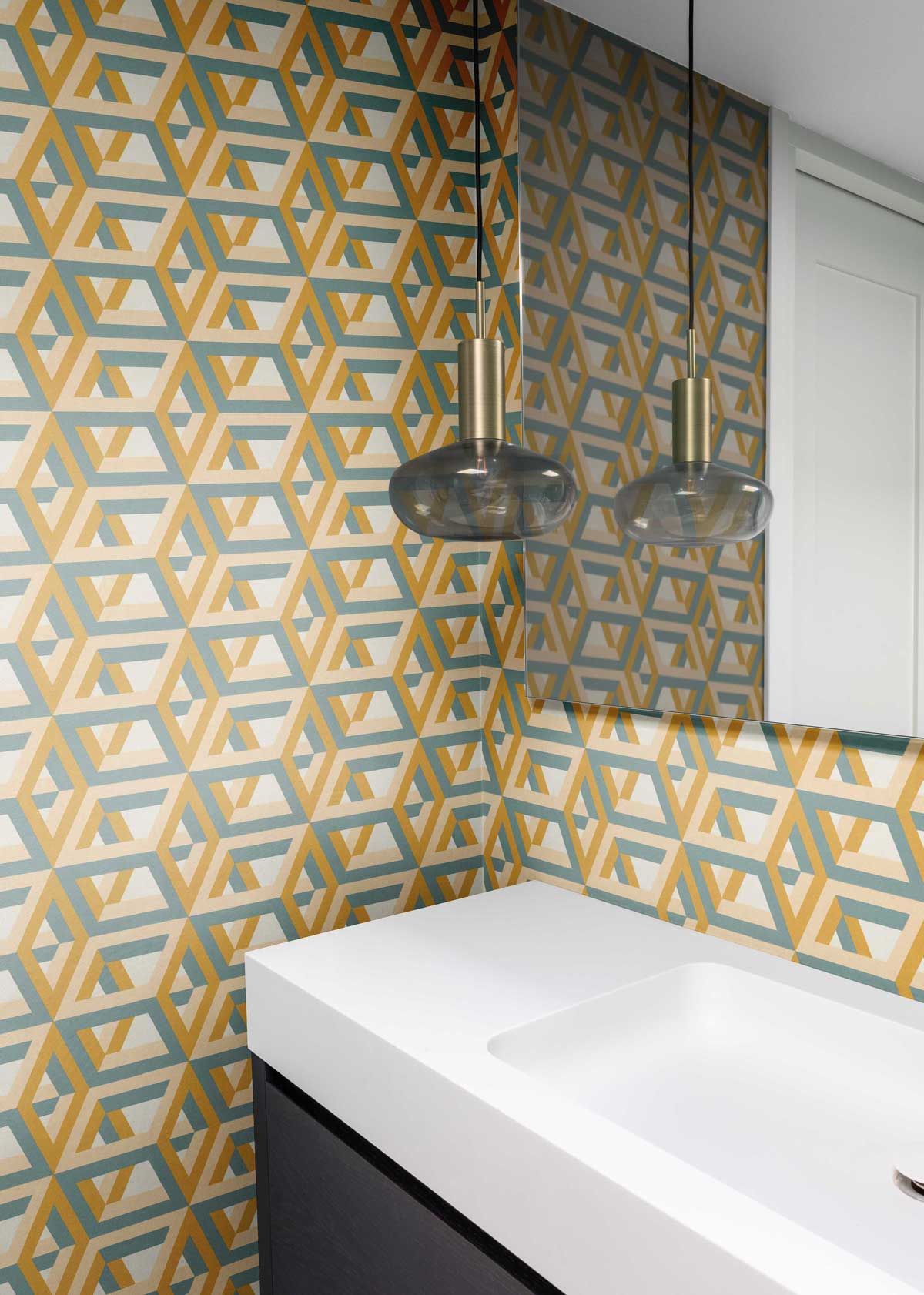 290812 Constructivism laguna & izamal yellow
Where is the top? And where is the bottom? The graphic CONSTRUCTIVISM pattern
incorporates a three-dimensional design that plays a fascinating trick on the eye. The array of robust colours on the light background allows this sophisticated design with a matt look to transform any wall into a real eyecatcher.
size: 0,53m width x 10,05m length