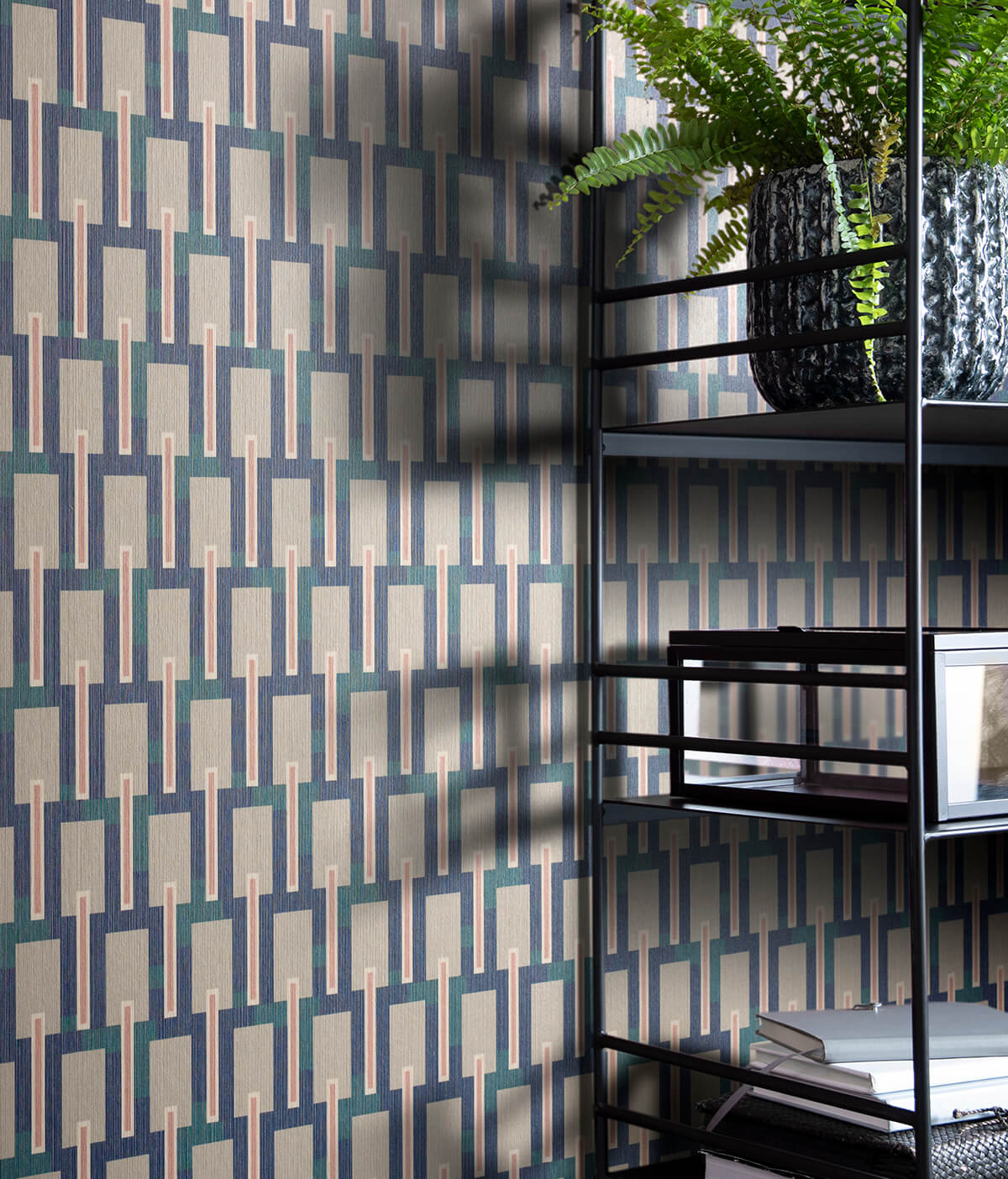 089683 Blocks Creme-Blue-Pink-Turquoise
Our must-have accessory in the OXFORD collection is the BLOCKS wallpaper – the design with a difference. This it-piece is eye-catching and emphasises the owner's fashion awareness. It confidently sets the tone, with clearly-defined, multi-coloured rectangles stacked like a card house.
BLOCKS is available in the colour combinations nature/slushy beige, grey/anthracite blue, cream/blue/pink/turquoise and grey/anthracite/rust.
roll dimensions: 0,53m width x 10,05m length