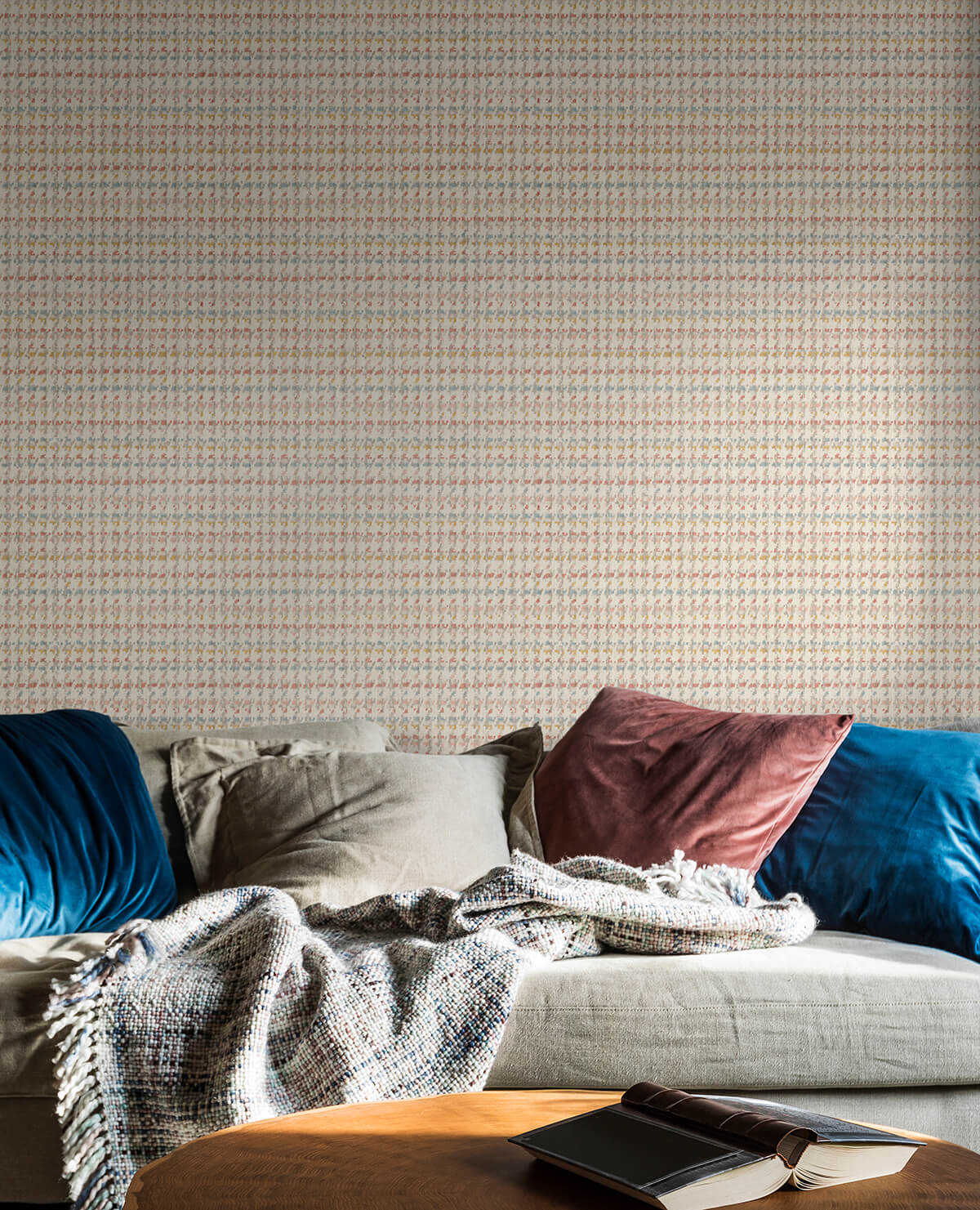 089805 Sheperd's Plaid Nature-Multicolored
Our monochrome wallpaper with a multi-colour effect.
The original Shepherd's Plaid colour scheme is black-and-white. However, for our wallpaper, we have recreated it in a multi-coloured weft look, which gives our design a more pronounced woven texture and depth. In addition, it incorporates a soft hound's-tooth pattern. This is how our SHEPHERD'S PLAID will recreate a warm and cuddly soft look on your walls. The nature/multi-colour and grey/brown/rusty colour combinations are absolute highlights.
roll dimensions: 0,53m width x 10,05m length