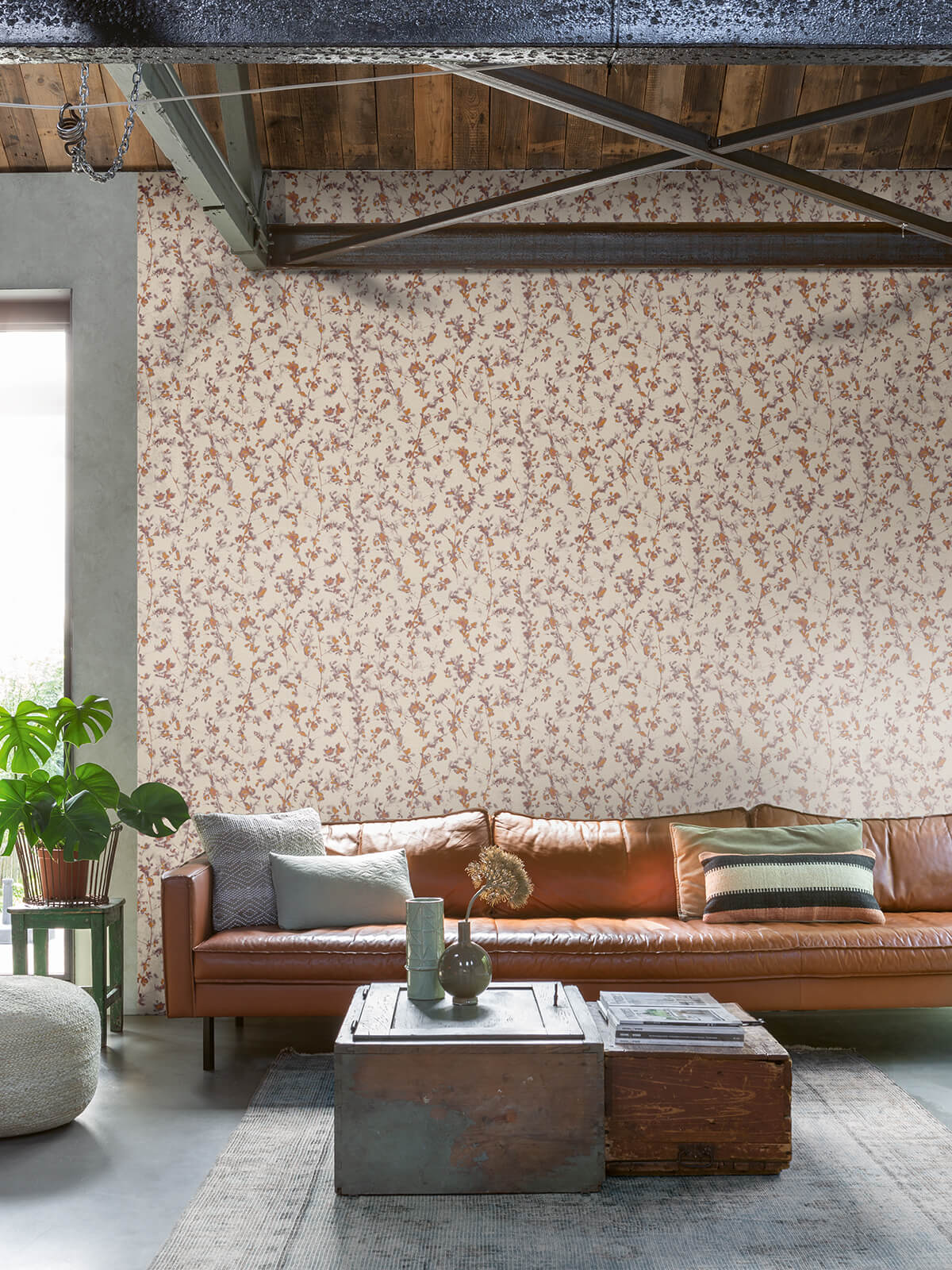 291284 Flowerfield Slushy Beige
When the sun sets over damp, cool, foggy fields, we say goodbye to summer and autumn with all its colours and moods.
The FLOWERFIELD design is characterised by this delicately dreamy look. With glossy accents, Egg Shell, Slushy Beige and Moon Grey reflect the typical colour change of the season. Another special feature is the softly filtered linen uni structure in the motif.
roll dimensions: 0,53m width x 10,05m length