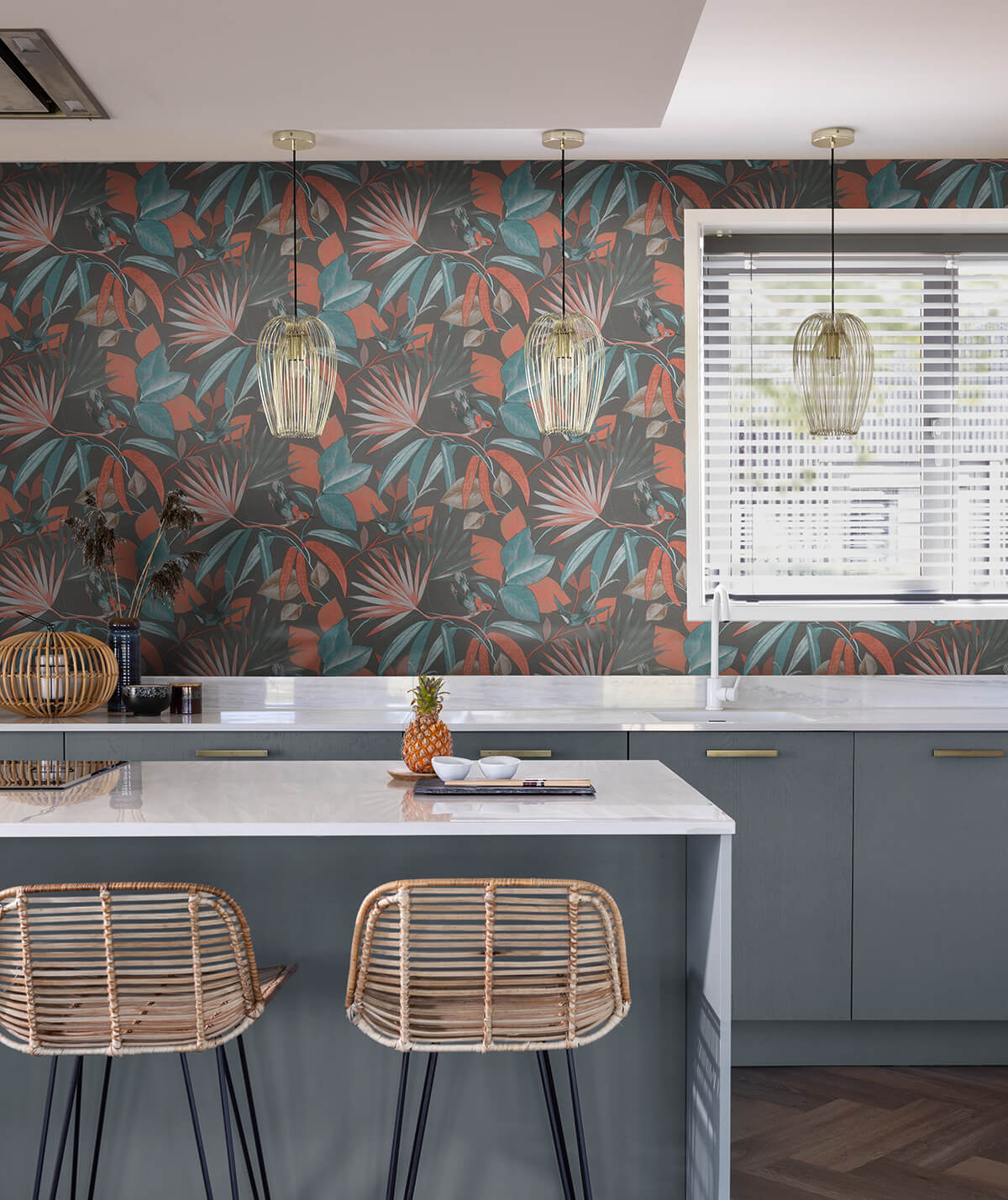 291468 Eldorado Anthrazit-RedPetrol
An eldorado for little paradise birds or those who want to be. Multicoloured leaves in all shapes are placed on the wall in a lively manner. The singers of the forest tweet away happily in the middle of it. This design simply puts you in a good mood, regardless of the colour combination:
Cotton White-Natural White, Cotton White-Multicolored, Caramel- Stone, Red and Caramel and Blue Jeans-Orange. The design is particularly exotic on an anthracite-coloured background in vibrant petrol and red tones.
roll dimensions: 0,53m width x 10,05m length