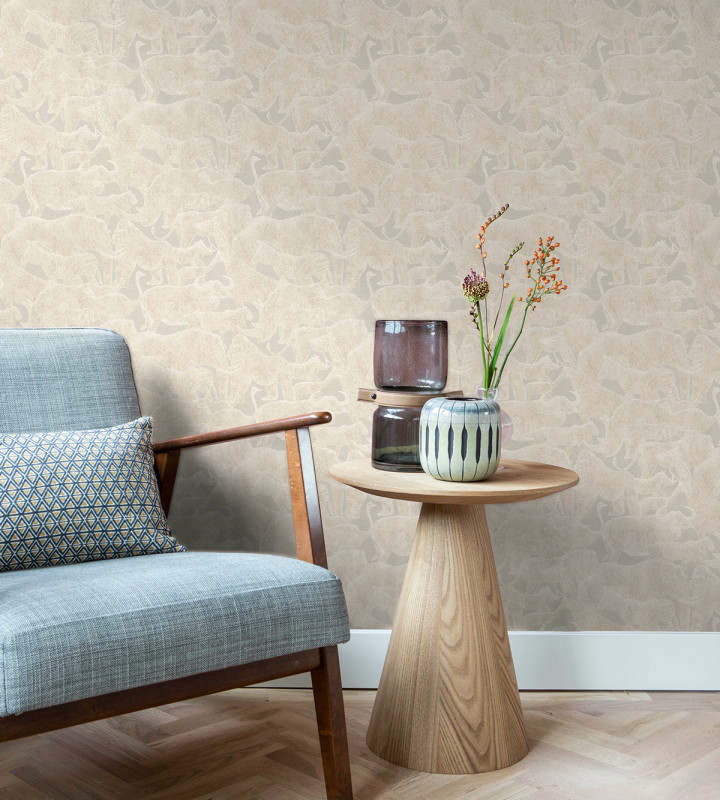 291574 Safari Cotton White-Sand
"I had a farm in Africa, at the foot of the Ngong Hills."
Do you also remember the introduction from the film 'Out of Africa'? A herd of wild animals that is seen crossing the steppe, a steam engine that spits its way through endless expanses. The SAFARI design captures this feeling of the wild and a sense of wanderlust. This is where zebras, rhinos, buffaloes, lions, giraffes and the ostrich can be found, as well as animals from the rainforest – gorillas, monkeys and cheetahs. Thanks to the targeted use of matt and shimmering colours, the animals come into the foreground in three dimensions. The raised acrylic paint creates the connection to the linen unifold.
SAFARI is available in Cotton White, Sand, Cognac, Mud Grey, Cliff Grey and Anthracite.
roll dimensions: 0,53m width x 10,05m length