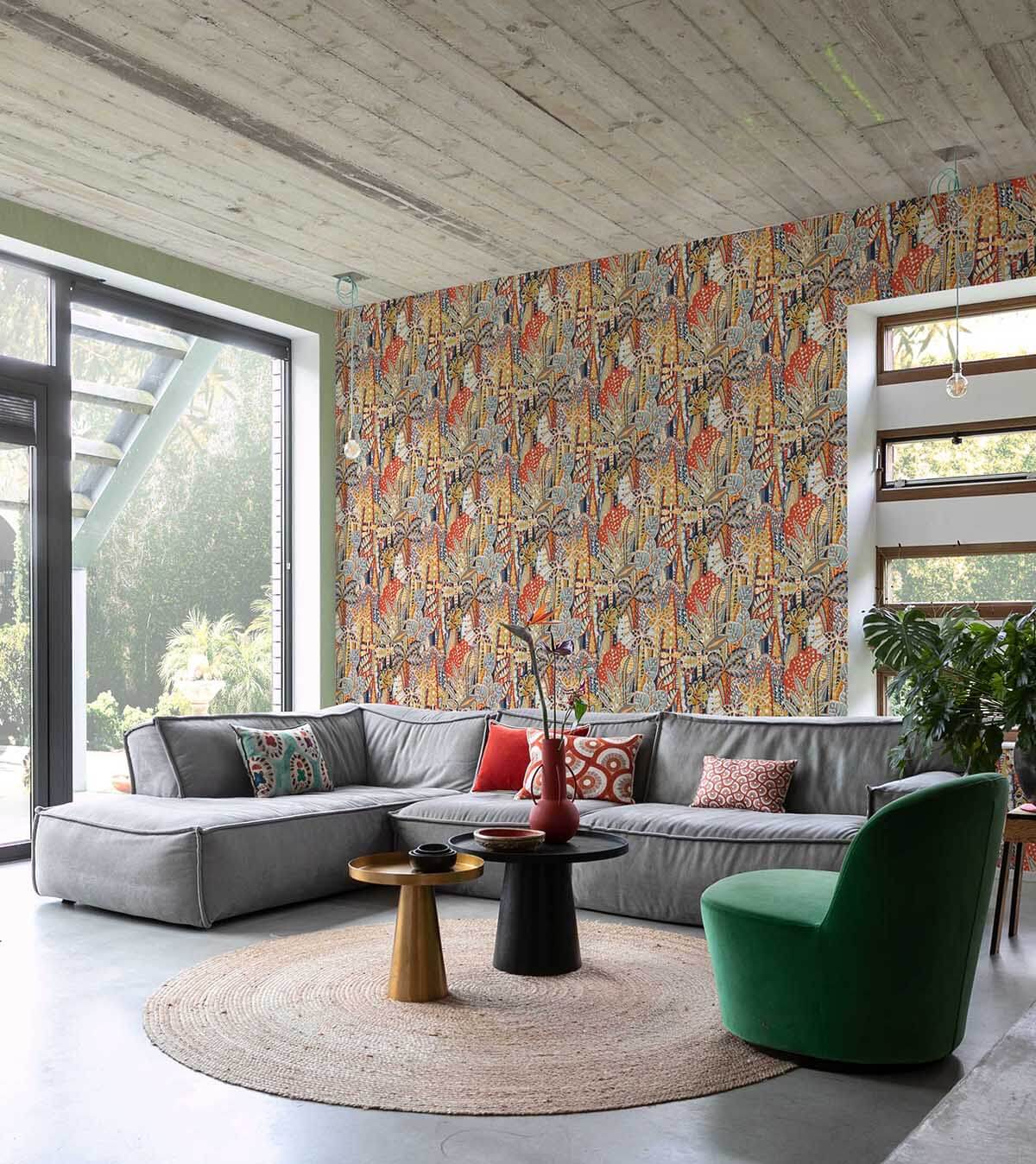 300078 Tafua blue & red
Inspired by the Tafua Rainforest Reserve near the coastal village of the same name, this vibrant design was created: A mix of patterns and colours to put you in a good mood. Here, it was subtly composed and coloured and a harmony was created that awakens all your senses. Coconut palms, giant ferns and fan-like giant foliage in naively playful painting style crowd close together.
Available in yellow-grey, blue-red, wasabi-curry and emerald-peach colours.
roll dimensions: 0,53m width x 10,05m length