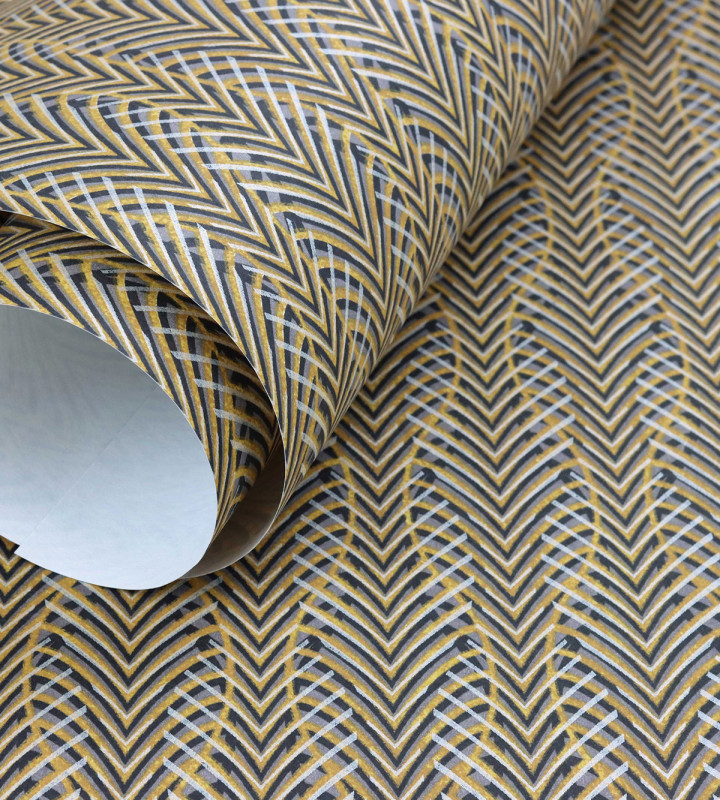 300191 Manumea anthrazit & gold
The landmark of the Samoans is the Manumea beaked toothed pigeon. They are threatened with extinction and even honoured with coins and stamps. Our wallpaper design showcases the stylised featherwork with a perfectly coordinated interplay of colours, which creates a fascinating depth effect. Shimmering surfaces support this effect and transform this design into an absolutely contemporary interpretation of Art Deco.
We offer MANUMEA in the colours off-white aqua, champagne, warm grey, blue-green, anthracite gold and dark green.
roll dimensions: 0,53m width x 10,05m length