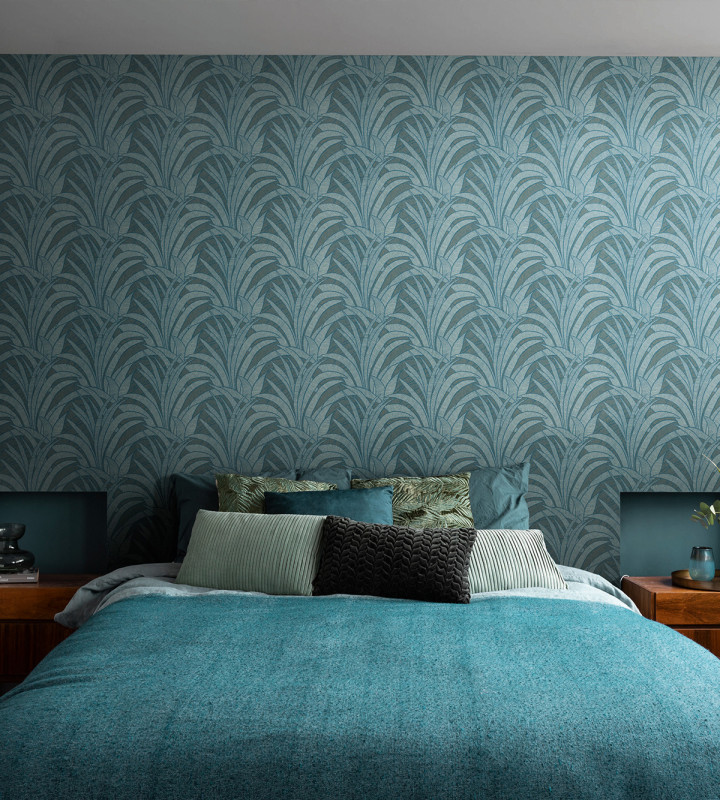 300269 Tillandsia dark petrol & bronze
The family member of the tropical bromelia as a trademark of Samoa is, of course, a must. The TILLANDSIA wallpaper is shown in energetic leaves layered on top of each other. The graphic look with soft colour contrasts and a play of matte/gloss gives it a strikingly elegant and decorative character.
TILLANDSIA is available in off-white, warm grey, dark petrol bronze and anthracite gold bronze.
roll dimensions: 0,53m width x 10,05m length