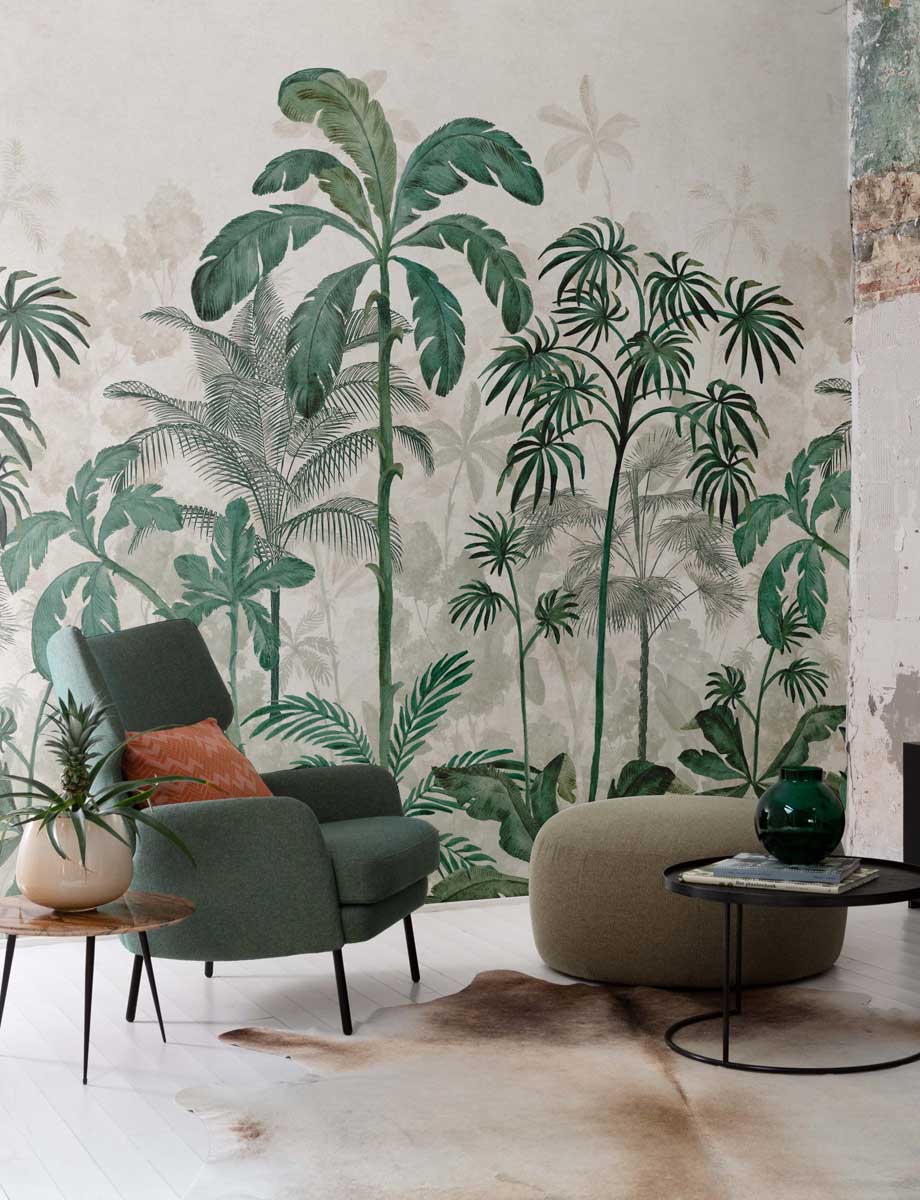 Digital Panel | 290317 Jozani Forest smaragd-green & sand
On a walk through this national park in the heart of Unguja, you will catch a glimpse of the dense jungle that once covered the entire island.
Marvel at the perfectly balanced grace and mystical beauty of this jungle still life. Gently curved watercolour elements alternate with sharply drawn details to create a mystical impression of depth. JOZANI FOREST offers two detailed day scenes and a reduced night atmosphere with a breathtaking colour gradient in the background.
size: 2,5m height x 3m width | 5 lengths á 0,53m | repeating of pattern possible