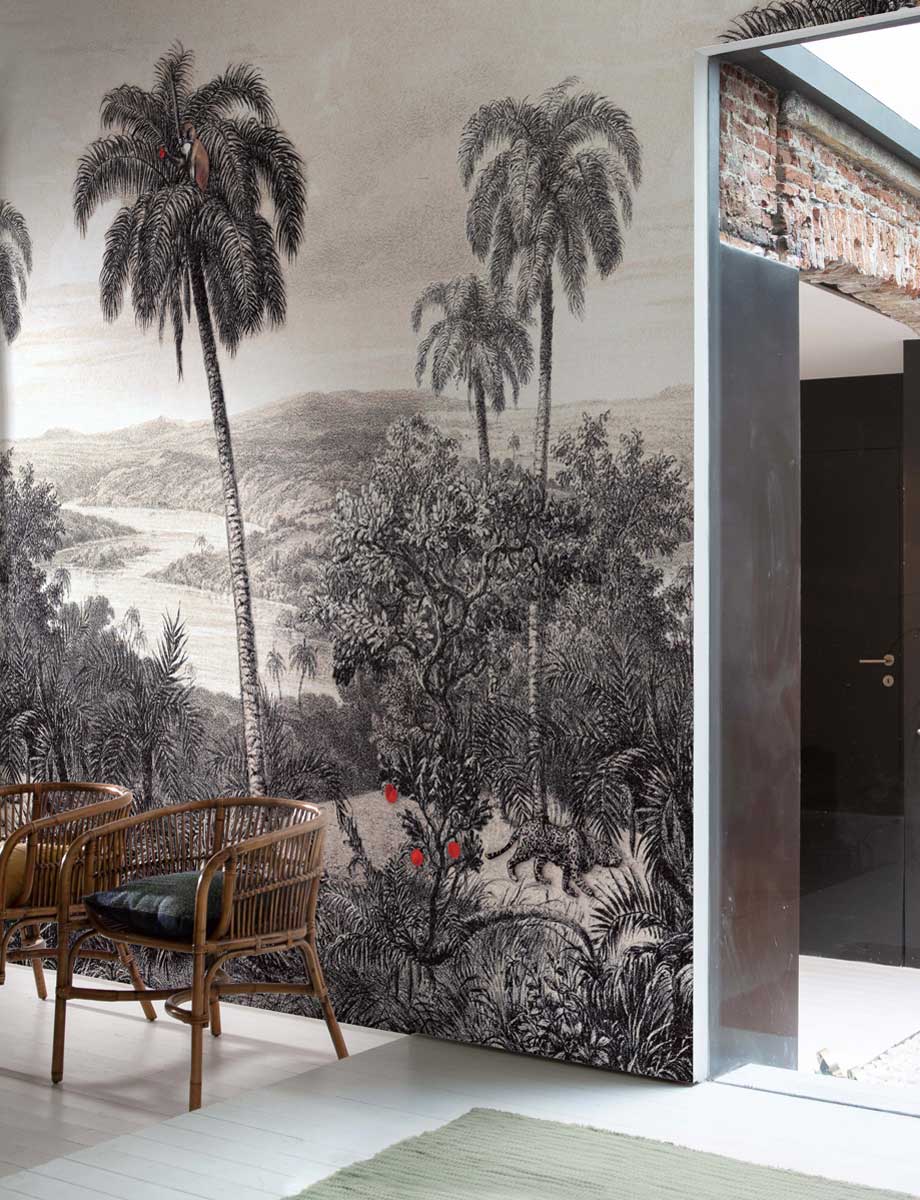 Digital Panel | 290324 Zanzibar Leopard sand
The archipelago has produced its very own leopard species. The Panthera pardus adersi, smaller and somewhat brighter than its relatives, was considered extinct 25 years ago, until it was recently sighted again.
On our realistically drawn jungle panorama with finely worked-in paper structure, he stalks a small monkey curiously on the bank of a large river. How will it react?
The panorama is coloured in Stonewashed indigo and a neutral variant in anthracite against a sand-coloured background.
size: 3m height x 2,5m width | 5 lengths á 0,50m | repeating of pattern possible